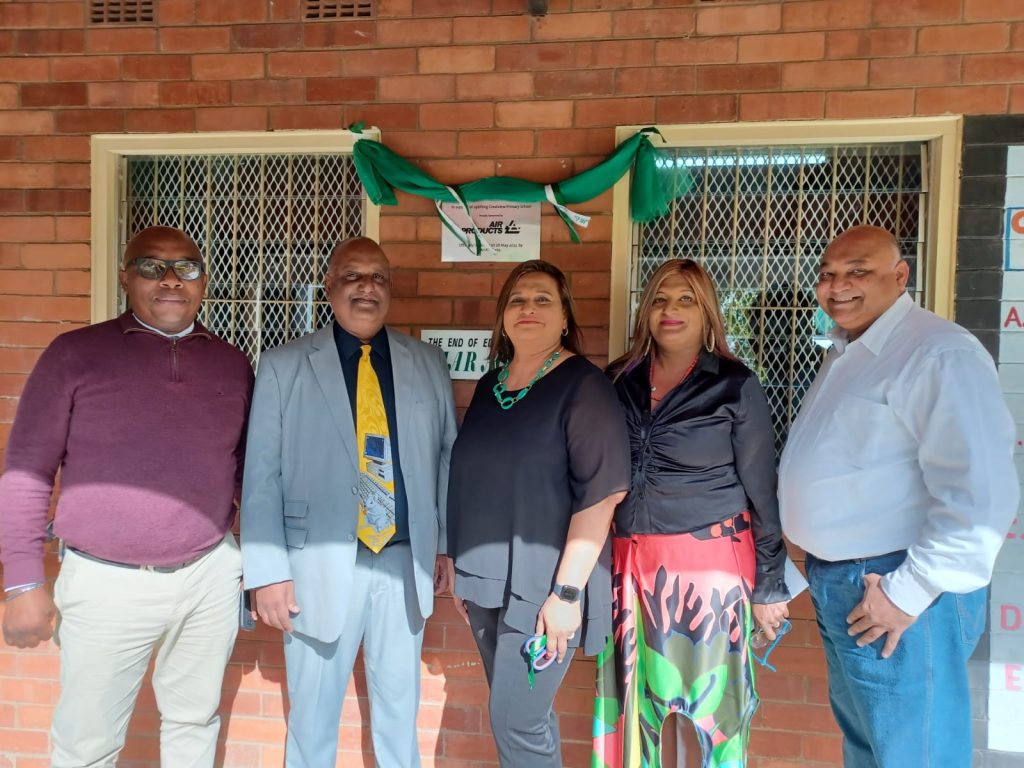 Mr Mthiyane (Department of Education), Mr Gounden (Crestview Primary School), Arthi Govender (Air Products),
Priya Moodley (Crestview Primary School) and Sugene Vickernand (Air Products) at the event at Crestview Primary School last week.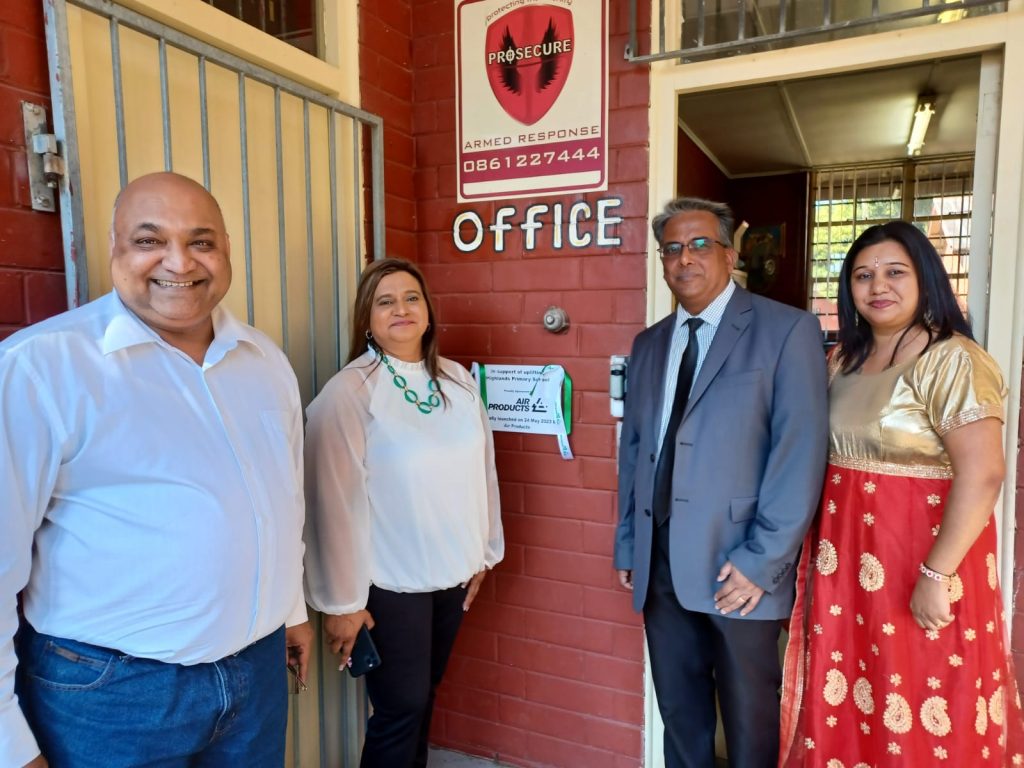 Sugene Vickernand and Arthi Govender from Air Products with Mr Bharath and Ms Maharaj from Highlands Primary School at the unveiling at Highlands Primary School last week.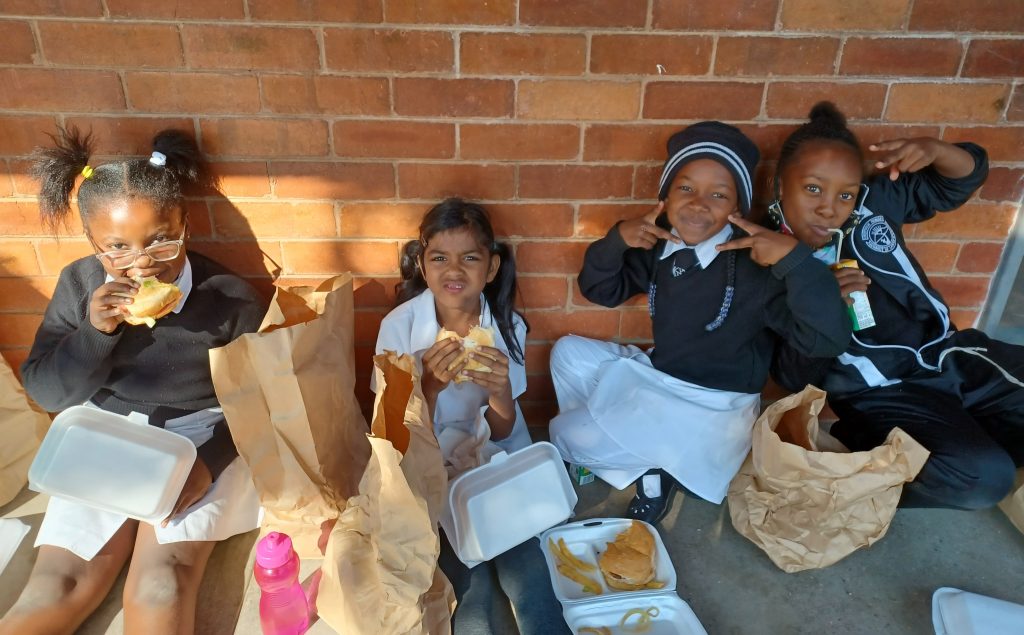 Learners from Highlands and Crestview Primary Schools were treated with lunch to celebrate The relationship with Air Products.
2 June 2023 – Corporate Social Investment (CSI), with a specific focus on youth and education, is a key focus for industrial gas company, Air Products and they pride themselves on the work they do in the communities in which they operate. Although there are already initiatives inthe KZN area as part of the company's CSI initiatives, numerous requests were received from schools in the Chatsworth area.
This encouraged the CSI Committee to provide assistance to two primary schools in this area specifically. Air Products celebrated the relationship with these schools in KZN last week.
At the Highlands Primary School, the basic need of access to water for the learners led to the building of wash stations on the grounds.
Furthermore, the bathrooms were in dire need of renovations. By funding these two projects, learners now have access to clean water and decent bathrooms.
The needs at Crestview Primary School were similar. Air Products provided funding to upgrade their wash stations and bathrooms for the learners.
The committee further approved funds to renovate the staffroom at Crestview as teachers need an area where they can interact with colleagues, prepare for their lessons and have meetings.
During the formalities at the events at both schools, Mr Mthiyane from the Department of Education, the principals, and teachers expressed their gratitude for the work that has been done to improve the infrastructure and provide access to proper facilities and highlighted the dire need for sponsorships and financial assistance at the schools. 
As a bonus, both these schools have also been included in the company's national flagship project, called WitnessHappiness. This initiative is aimed at improving the level of education at selected early childhood development (ECD) centres in the areas where there are Air Products facilities. The main focus of WitnessHappiness is to provide learners and teachers with basic educational aids and for the next three years, the ECD centres at Highlands and Crestview Primary Schools will receive learning aids. On special occasions, such as Mandela Day, World Maths Day and Literacy Day, the schools will receive learning material and they can expect visits from Air Products' Pinetown employees who will spend time with the learners.
According to Arthi Govender, Chairperson of Air Products' CSI committee, they have approved the funding for projects at these schools in Chatsworth as they were desperate for assistance due to many of their learners residing in impoverished areas. "We have realised that many schools receive minimal school fees for learners, or none at all, which makes it difficult to provide basic items, let alone have funds to improve the infrastructure. We are fortunate to be able to be able to play a role to improve the facilities and empower teachers in their roles as educators".
Govender concluded by saying: "Through the renovations we aim to provide learners with dignity and access to clean water, which is essentially a basic need. With the inclusion of these two Chatsworth schools in our WitnessHappiness initiative, I honestly believe we are providing teachers and learners with enthusiasm and hope for the future".