5 July 2022 – Air Products recently sponsored the Sacred Heart College's Aganang Skills Development Training Program in Observatory, Gauteng. The donation will be utilized towards upgrading facilities and enabling the training program to offer courses in catering and confectionary.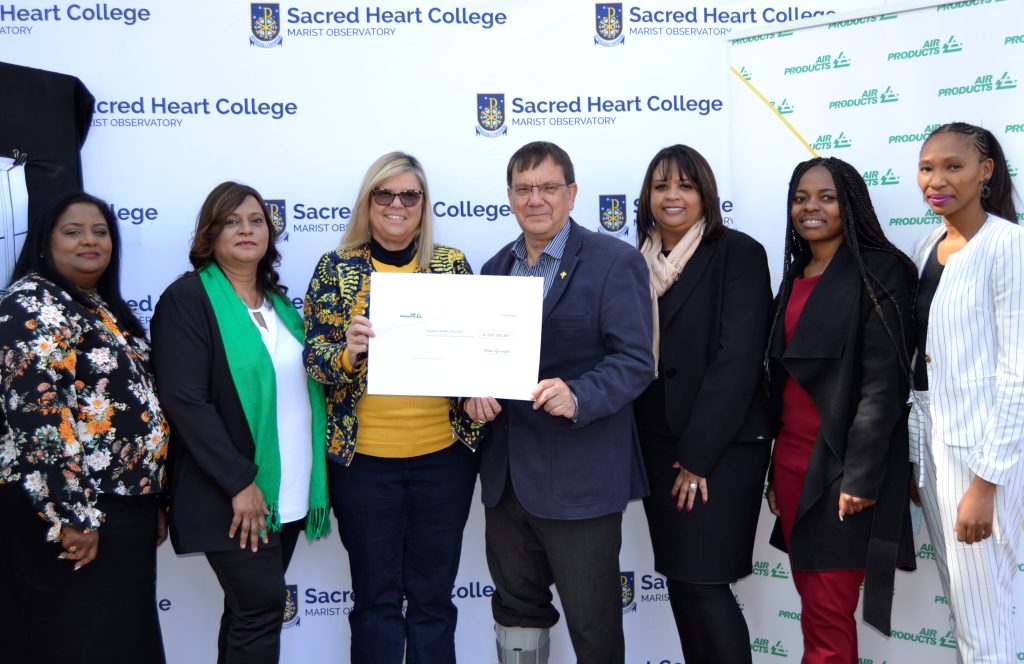 The program aims to benefit the youth who live in one of the country's most diverse and fragile communities where severe economic obstacles exist. Aligning to the strategic focus of the corporate social investment (CSI) initiatives, which is focused on the youth and education, Air Products perceived this as an ideal opportunity to make a difference in the lives of the youth.
Located on the borders of Bellevue, Yeoville and Hillbrow, Sacred Heart College established a project called the "Three2Six School Project" in 2008 which provides education to refugee children as they realized there was a desperate need for safe learning spaces for the youth. The project was founded to heed the Marist call to "look at the world through the eyes of a poor child". The areas surrounding the school caters for low-income households, including people who arrive in Johannesburg from different parts of Africa, as well as other provinces within Southern Africa. The areas mentioned plays an important role in the survival of thousands of displaced South Africans and migrants who arrive in the city. Over time, this area has become home to many households who cannot afford to live in other central locations.
According to Heather Blanckensee, Head of the College, they have received tremendous support for their programmes from the Observatory community, other community groups and their alumni and is confident that they will continue to receive support for their new initiative.
Sacred Heart College is dependent on donor funding for the Aganang Skills Development Training Program, as is the case with the "Three2Six School Project", and it will provide an opportunity for several unemployed youths to upskill themselves to a level where they would be able to access income generating opportunities.
Blanckensee further mentions: "The goal is to create a space where the skills and resources can be shared with the youth, where they will be provided with coaching and mentorship. We want to establish the Aganang Skills Development Training Program as a platform where the unemployed youth can build up their confidence and skills to successfully integrate into the job market or pursue business opportunities. In the long run, sustainable economic development is what this is about."
Arthi Govender, Chairperson of Air Products' CSI Committee comments on the project: "We have seen the magnificent work that Sacred Heart College has done to date with their "Three2Six School Project" and how they have gone about rendering support for the project. They have not hesitated to make their own facilities available after school hours to accommodate these learners from the surrounding areas and to enable them to also access education. We are fortunate to form this partnership and support the College to the first step towards raising the funds they require for this program. We believe in their goals for this program and the difference it will make to the lives of many young people."