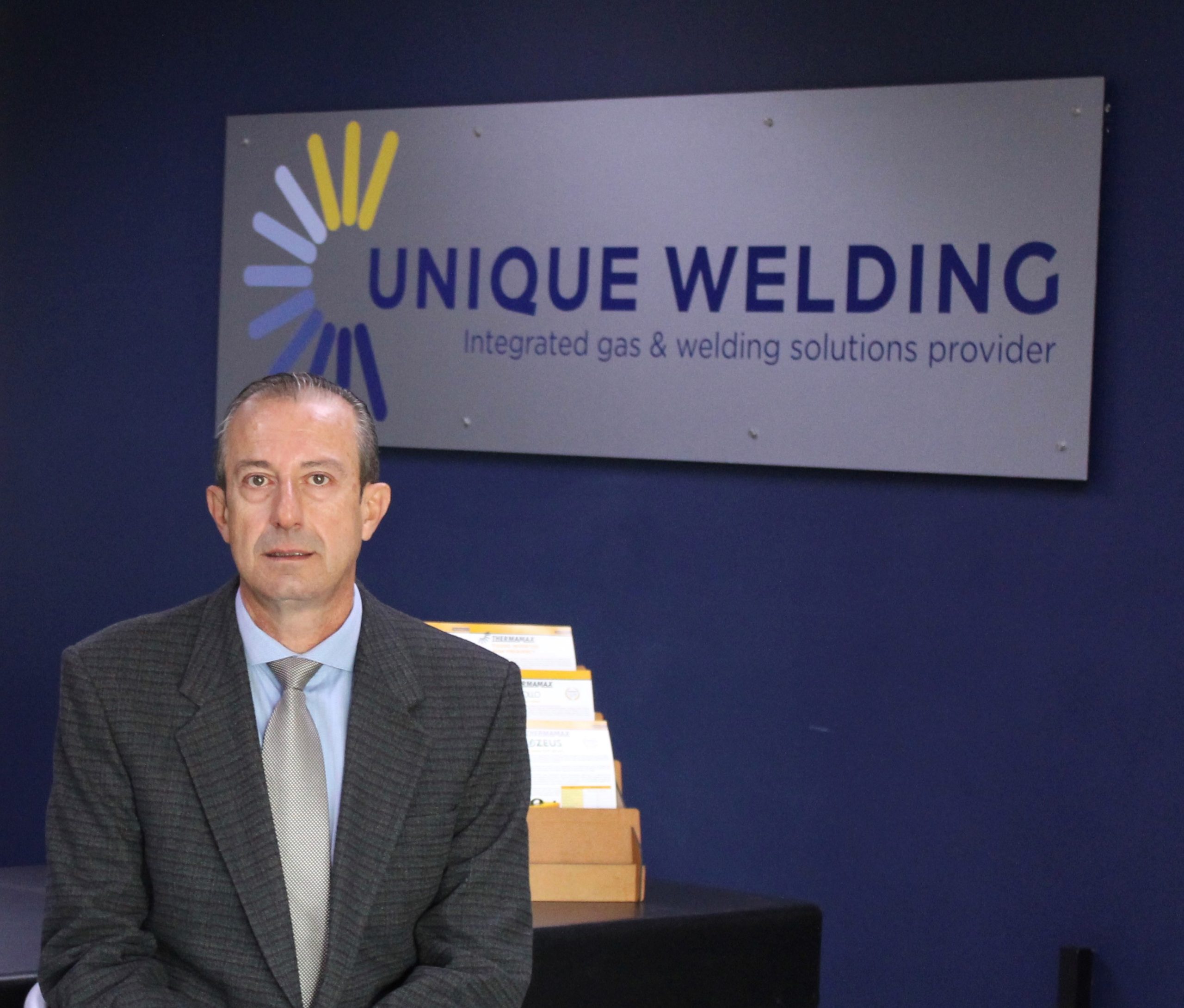 Air Products acquired the largest company in their distributor network, Weldamax. As an integral player in Air Products' distributor business model, Weldamax distributes gases and a comprehensive range of welding products through its countrywide network of branches – which trade under the name Unique Welding. Air Products' Financial Manager, Gaetano Perillo has been appointed as the new CEO after heading up Air Products' finance department for several years.
Perillo joined Air Products in 1991 as a Management Accountant and worked in various roles within Finance until this move to Weldamax.
According to Rob Richardson, MD of Air Products, the acquisition was a strategic move to maintain and grow Air Products' position in the industrial gas market whilst also diversifying into the welding market. Richardson further comments on the acquisition: "Air Products and Weldamax are two strong entities on their own, but now that they have joined forces, we have undoubtedly created an industrial gas and welding powerhouse. The acquisition will enable us to further strengthen our market share, leverage resources and knowledge, and to provide a one-stop gases and welding product offering to our customers".
Richardson comments on the appointment of Perillo to the position of CEO: "Gaetano has been a valued member of Air Products' Finance team for years, and with his leadership skills and experience, he was an obvious choice. He understands the industrial landscape and is meticulous when it comes to business practices and maintaining a high level of integrity".
During his tenure as Financial Manager, Perillo had taken his team to new heights and was also the recipient of numerous internal quality awards. According to him, he is really looking forward to taking Weldamax' performance to new heights and to entrench its position as a leading supplier of gases, welding equipment and consumables.
"Considering the current economy globally, as well as in South Africa, I know that I will face challenges in my role as CEO, but I am confident that my years of experience will be of value, and I will mitigate them as I am confronted with these challenges. I believe that sticking to basic business principles and adapting to market demands are crucial in business today. Delivering unsurpassed quality to customers is one way of ensuring that customers remain loyal. As the CEO of Weldamax, it will be comforting to know that I have the world class support from Air Products behind us", says Perillo.
He concludes by saying: "Although my position has changed, I am not planning to make any drastic changes to my management style. I strive to lead by example and empowering my team members and have always viewed it as important to ensure that the team also benefits from the successes of the business".
Richardson concludes by saying: "Not only am I excited about the acquisition and what it will mean to Air Products, but I am also looking forward to seeing how Gaetano and the Weldamax team will take this company to the next level of business success.